Our Recent Publications
---
About Kugler Publications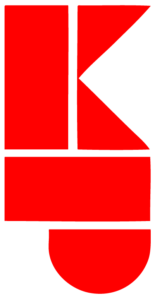 Since its foundation in 1974, Kugler Publications is aiming to be a small but creative and efficient global niche player in the field of medical publishing. With traditional strongholds in Ophthalmology and Otorhinolaryngology, Kugler Publications has built a solid reputation for publishing high quality books and journals and also for organizing international congresses. We also have years of experience in producing program and abstract books for congress organizers. Ensuring a high quality publications produced in a timely and cost efficient manner.

The titles published by Kugler Publications, are bringing together the world's foremost authorities and providing an optimal medium for the transfer of intellectual ideas, are generally acknowledged as being state-of-the-art. Our mission is to produce peer quality publications in the medical field for an international audience. By doing so we aim to facilitate effective and efficient communication between scientists all over the world.

Learn more about Kugler Publications and what we do
---
WGA Consensus Series
Learn more about the WGA Consensus Series
---
International Glaucoma Review
Kugler Publications is the proud publisher of International Glaucoma Review since 1999.
International Glaucoma Review is the Journal of the World Glaucoma Association (WGA), with Robert N. Weinreb as driving force and chief editor.